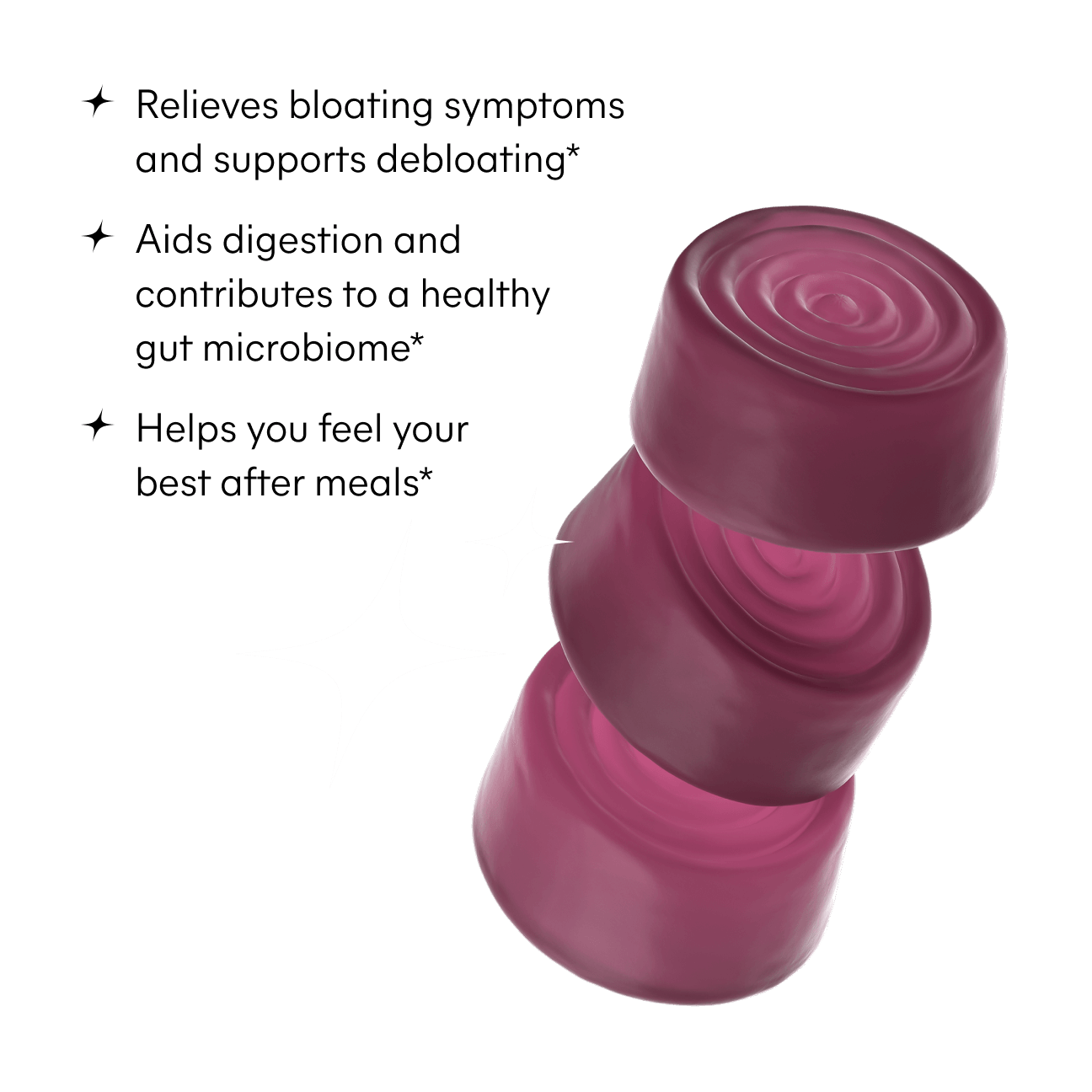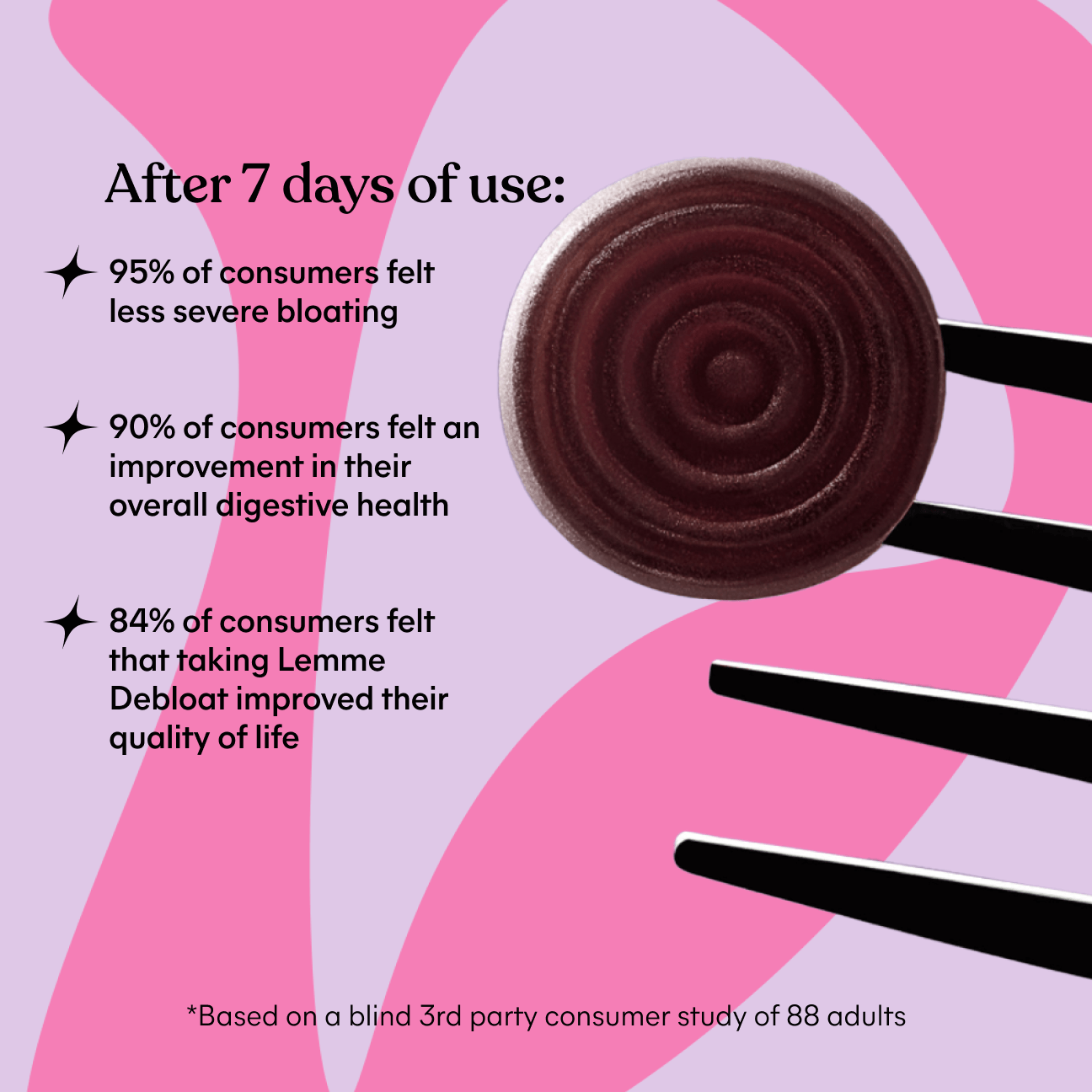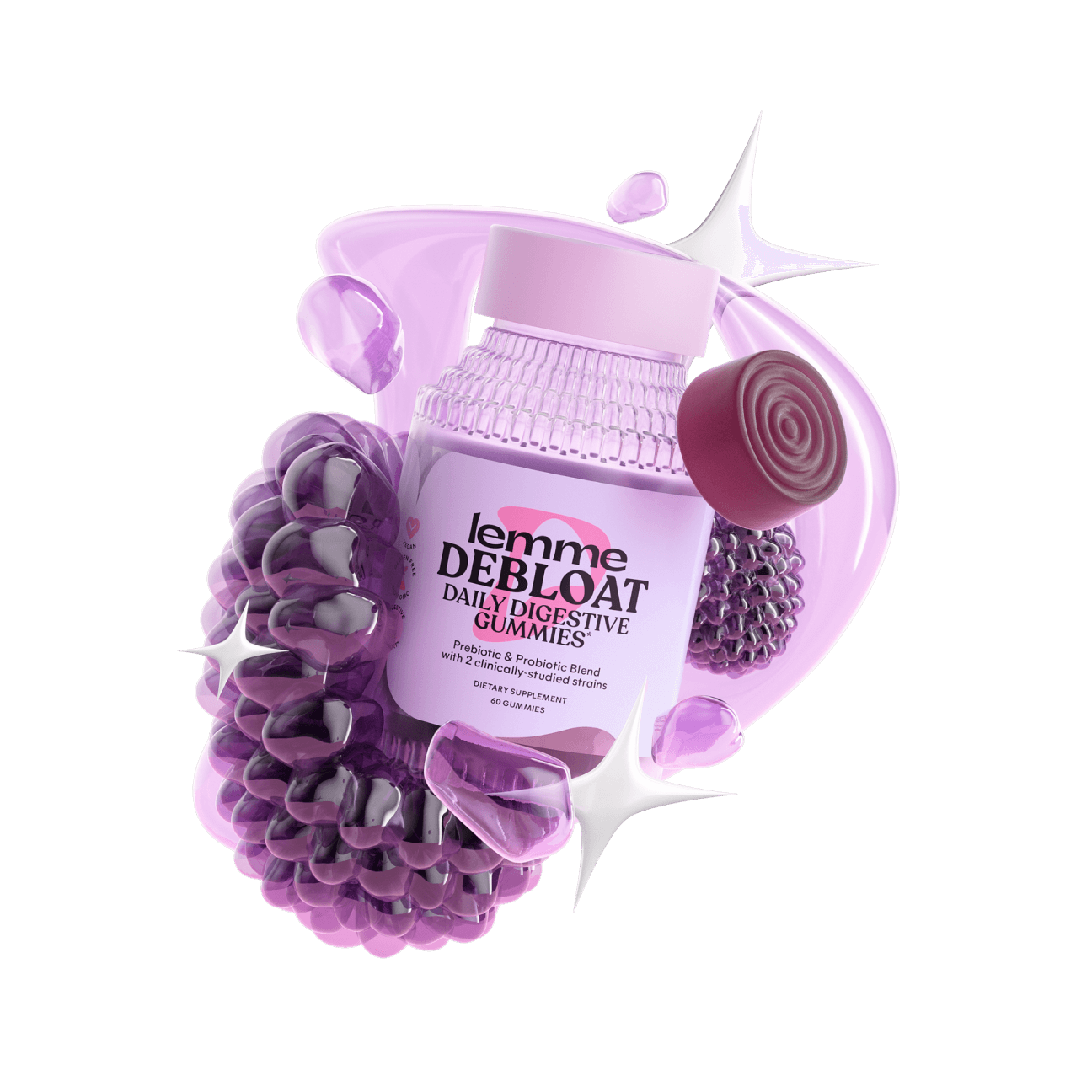 JOIN THE WAITLIST
Enter your email and we will notify you the moment it's back.
Thanks for subscribing
Oops. Something went wrong!
Please try again later.
Scientifically formulated with clinically-studied probiotics to help:
BLOATING*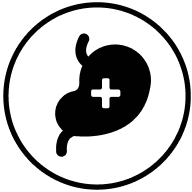 DIGESTION*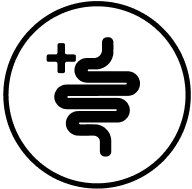 GUT HEALTH*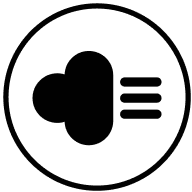 OCCASIONAL GAS*
Blackberry Flavored
probiotics that keep bloating at bay
Two clinically-studied probiotics and a prebiotic reduce bloating, aid digestion, fuel a healthy gut and support your immune system.*
No high fructose corn syrup
No artificial sweeteners or synthetic colors
LactoSpore® (Bacillus coagulans)
A patented probiotic that's been clinically studied to support bloating, digestion, occasional gas relief and overall gut health.This strain of probiotics is tested to survive the harsh, acidic stomach environment and make it to your digestive tract where they are most effective.*
DE111® (Bacillus subtilis)
A clinically-studied probiotic with clinical results for supporting immune system health and a healthy gut microbiome.*
XOS
Xylooligosaccharides sourced from non-GMO plant fibers help feed the good bacteria in your gut. Beneficial bacteria can be impacted by stress, low-fiber diets, high meat diets and travel. XOS supports beneficial bacteria growth and the healthy balance of microbes colonizing the gut.*
what we leave

out
Because not all vitamins are created equal
High Fructose Corn Syrup

gelatin

Silicon Dioxide

gluten & GMO

s
artificial sweeteners

synthetic colors

dairy

FD&C dyes
answers to all your questions
Are these gummies vegan?

Yes, Lemme Debloat is vegan and vegetarian.
Are these gummies gluten free?

Yes, Lemme DeBloat is gluten-free.
Do you use high fructose corn syrup, artificial flavors/sweeteners or synthetic colors?

Lemme never formulates with corn syrup, artificial flavors/sweeteners or synthetic colors.
Are the gummies clinically-studied?

Lemme DeBloat is formulated with two clinically-studied probiotics, LactoSpore® and DE111®, both researched to support bloat relief, digestive support, gut health and immune support.* Additionally, our DeBloat gummy contains XOS, a novel prebiotic that supports healthy gut bacteria.*
Do these gummies also help with gas?

Yes, Lemme Debloat not only relieves bloating symptoms but also supports relief of occasional discomfort such as mild and occasional gas and constipation.*
What flavor are these gummies?

These tasty gummies are a delicious Blackberry flavor.
ohmygoshwagandha
ohmygoshwagandha
ohmygoshwagandha
ohmygoshwagandha
ohmygoshwagandha
ohmygoshwagandha
ohmygoshwagandha
ohmygoshwagandha
ohmygoshwagandha
Total 5 star reviews: 715
Total 4 star reviews: 68
Total 3 star reviews: 13
Total 2 star reviews: 3
Total 1 star reviews: 1
Kathryn Marie S.

Verified Buyer

How many times have you purchased?

Subscription Customer

Top Wellness Concerns

Stress,

Sleep,

Mood

It actually works

It took a few months, but I've noticed a real difference in my bloating especially around my cycle. Hooray!

How many times have you purchased?

Subscription Customer

Great Product!

I am noticeably less bloated and they have a great taste!

Christina W.

Verified Buyer

How many times have you purchased?

1

Top Wellness Concerns

Energy,

Immunity,

Stress,

Sleep,

Metabolism

Seems to work

I have been looking for a prebiotic/probiotic combo for awhile and decided to try these because I know Kourtney Kardashian is really into clean products. Paired this with Lemme burn and my stomach has gone down in 2 weeks.

Ivy Sabedra M.

Verified Buyer

How many times have you purchased?

Subscription Customer

Top Wellness Concerns

Digestion

Still not sure

I don't feel bloated at times but not 100% sure as to what it is all to do. Cause it's hit or miss.

How many times have you purchased?

Subscription Customer

Top Wellness Concerns

Energy,

Stress,

Focus,

Digestion,

Women's Health

Actually helps so much with bloating!

I've had chronic bloating for years, where my pant size would fluctuate +-2 sizes throughout the day, and pretty much the only thing that ever "worked" for me was intermittent fasting… which is basically just bloating in one shorter period. These made such a noticeable difference in my bloating in just a week or so of taking!! My stomach used to feel so full and painful and I noticed that my stomach was so much more flat every day, and more importantly I am sooo much more comfortable now. I have a subscription and will not go a day without taking these! Thank you so much for making these Lemme! Also, they are delicious and feel like a little treat every day 😋
Reviews Loaded
Reviews Added