wellness should be

delicious
Clinically-backed ingredients formulated to become a divine part of your everyday life.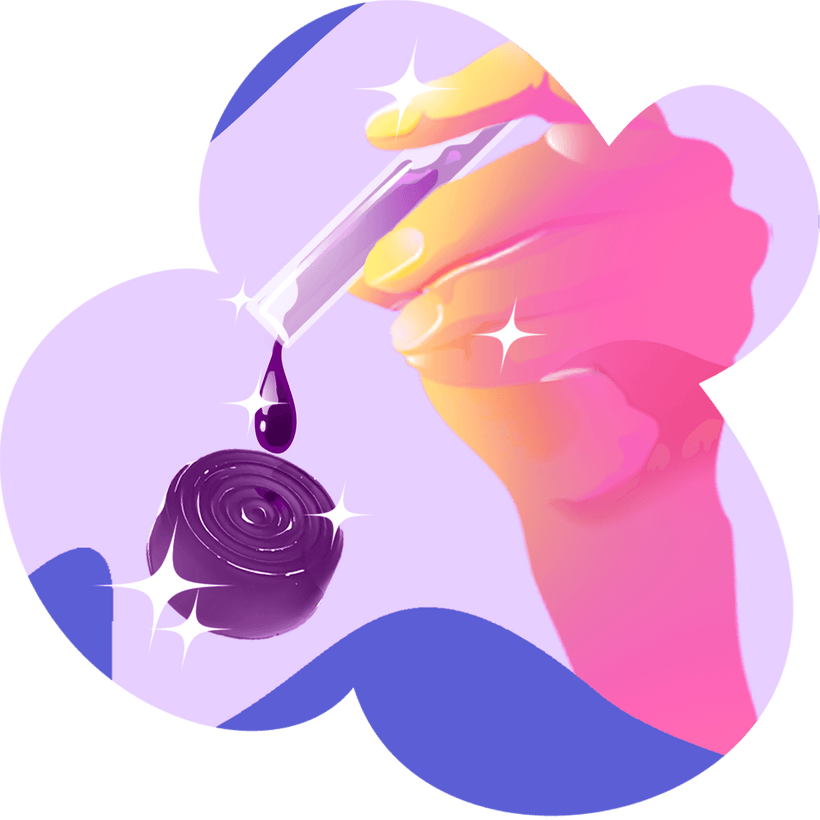 a full-circle moment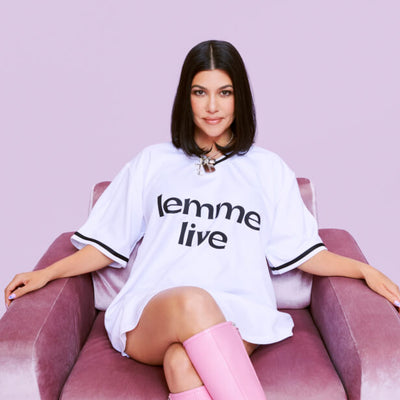 Founder's Note
For the last 13 years, (after having my first baby and reading about the best foods to feed him) I became really aware of the importance of what we put into our bodies. My wellness journey began! Since then, I have tried so many different things and met with doctors, gurus, specialists, in pursuit of living my healthiest and most balanced life– from oversized supplements that are difficult to swallow to gummy vitamins that were ok on taste but not so good on ingredients, and I learned so much along the way! None of this made sense to me. Why can't it be yummy and be good for you?
Lemme tell you, it can! 
Meet Lemme - My new line of vitamin and botanical supplements I've created to become a divine part of your everyday life.
Over the last 5 years, I went on a mission to collaborate with doctors and scientists to create gummy vitamins and supplements that use clinically-backed ingredients and formulations that help you live your best life. The twist? I made them so delicious you won't believe they're this good for you.
Kourtney Kardashian Barker
OHMYGOSHWAGANDHA
OHMYGOSHWAGANDHA
OHMYGOSHWAGANDHA
OHMYGOSHWAGANDHA
OHMYGOSHWAGANDHA
OHMYGOSHWAGANDHA
OHMYGOSHWAGANDHA
OHMYGOSHWAGANDHA
OHMYGOSHWAGANDHA
lemme go

greener
We're committing to a cleaner planet: we understand that every choice Lemme makes as a business has a meaningful impact on our environment. Here's how we're working towards reducing our footprint and supporting a more sustainable future.
Carbon neutral shipping

Getting the vitamins you want shouldn't give the planet a hard time: through our partnership with Carbonfund, we provide carbon-neutral shipping by offsetting the footprint of every Lemme shipment. Those offset projects are third-party validated & verified to the highest standards and comply with the UN Sustainable Development Goals.
One tree planted

We believe in giving back for everything the earth gives us: Through our partnership with non-profit One Tree Planted, we've committed to planting thousands of trees each year to restore forests in order to create habitats that support biodiversity and make a positive social impact around the world. We also ensure that all of our mailer boxes come from FSC-certified sources, which means they come from responsibly managed forests that provide environmental, social and economic benefits.
Packaging

We've put years into finding the most sustainable packaging solutions, from our products' containers to the mailers they arrive in on your doorstep. Each of Lemme's bottles and caps are made of 100% post-consumer recycled plastic, meaning no virgin plastic is sourced in their creation. We even made our mailers and shipping boxes 100% recyclable, biodegradable, compostable, and made with FSC-certified paper.
Committed to net zero plastic waste

By September 2023, we're committed to be a Net Zero Plastic Waste (NZPW) brand through our PCX commitment. Our partnership with this fully-integrated plastic offset platform provides a solution to mitigate plastic waste, ensuring it doesn't wind up in nature and burden our planet.
not perfect,
just working on it:
We know that being a truly sustainable company is a forever project. We're focused on doing better with every choice we make.