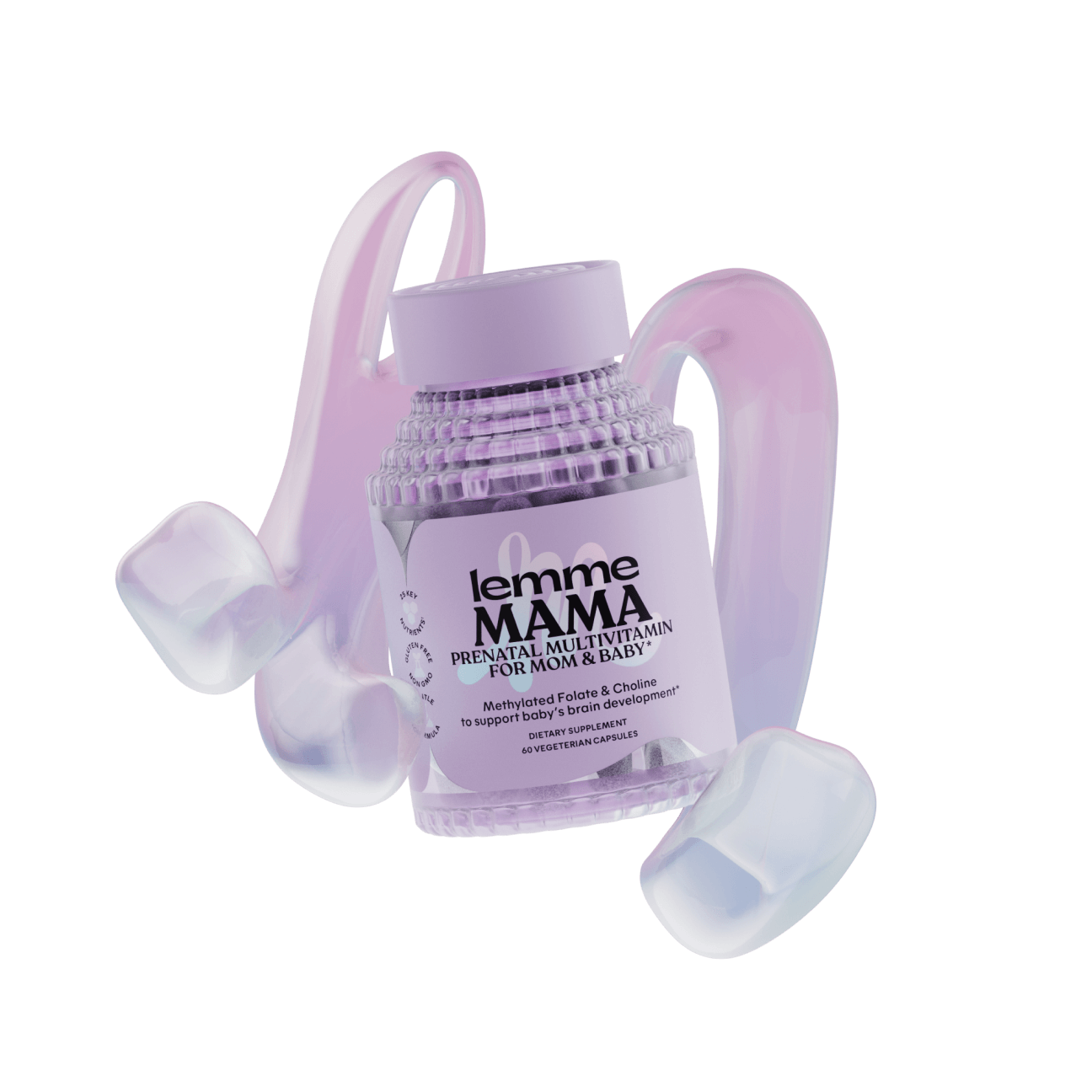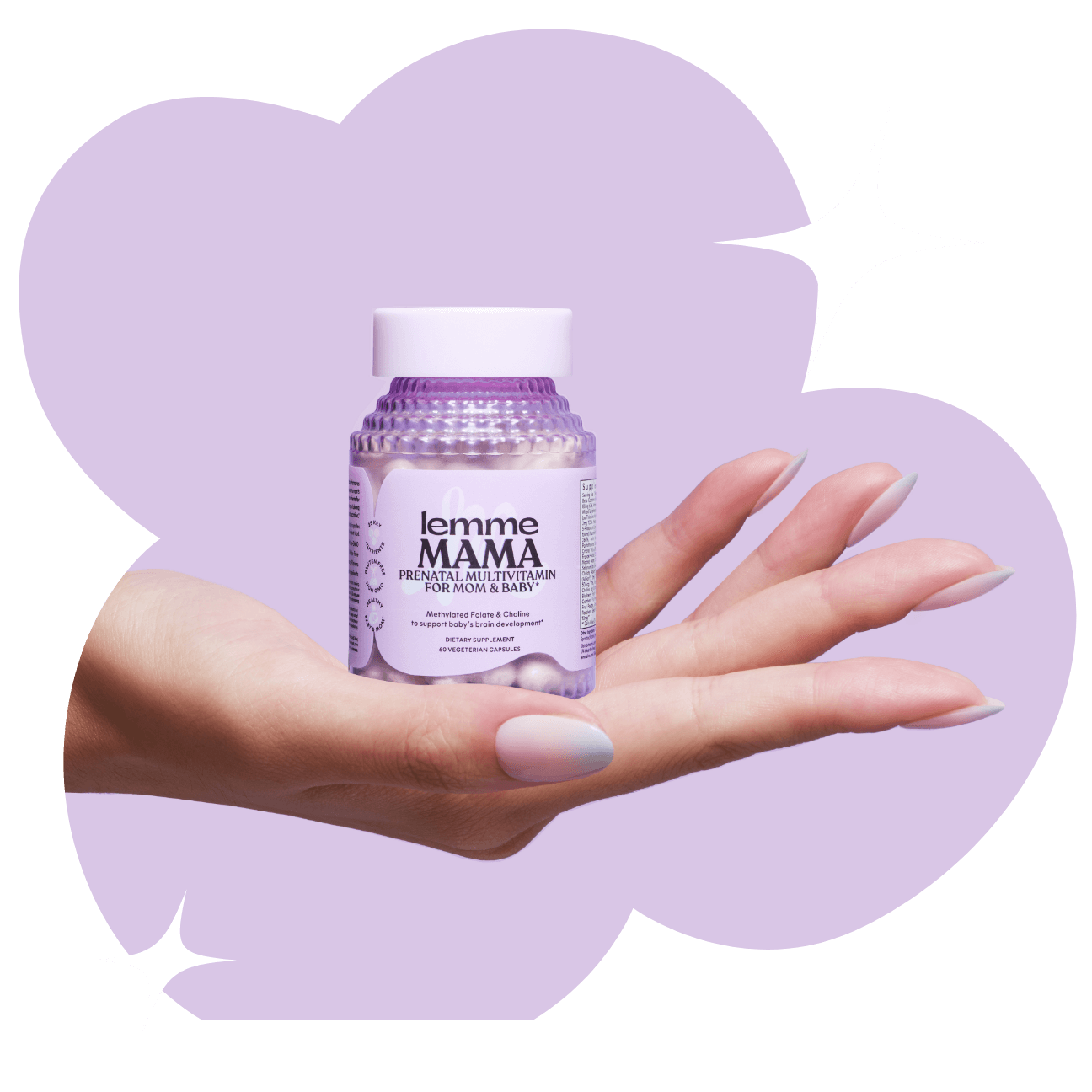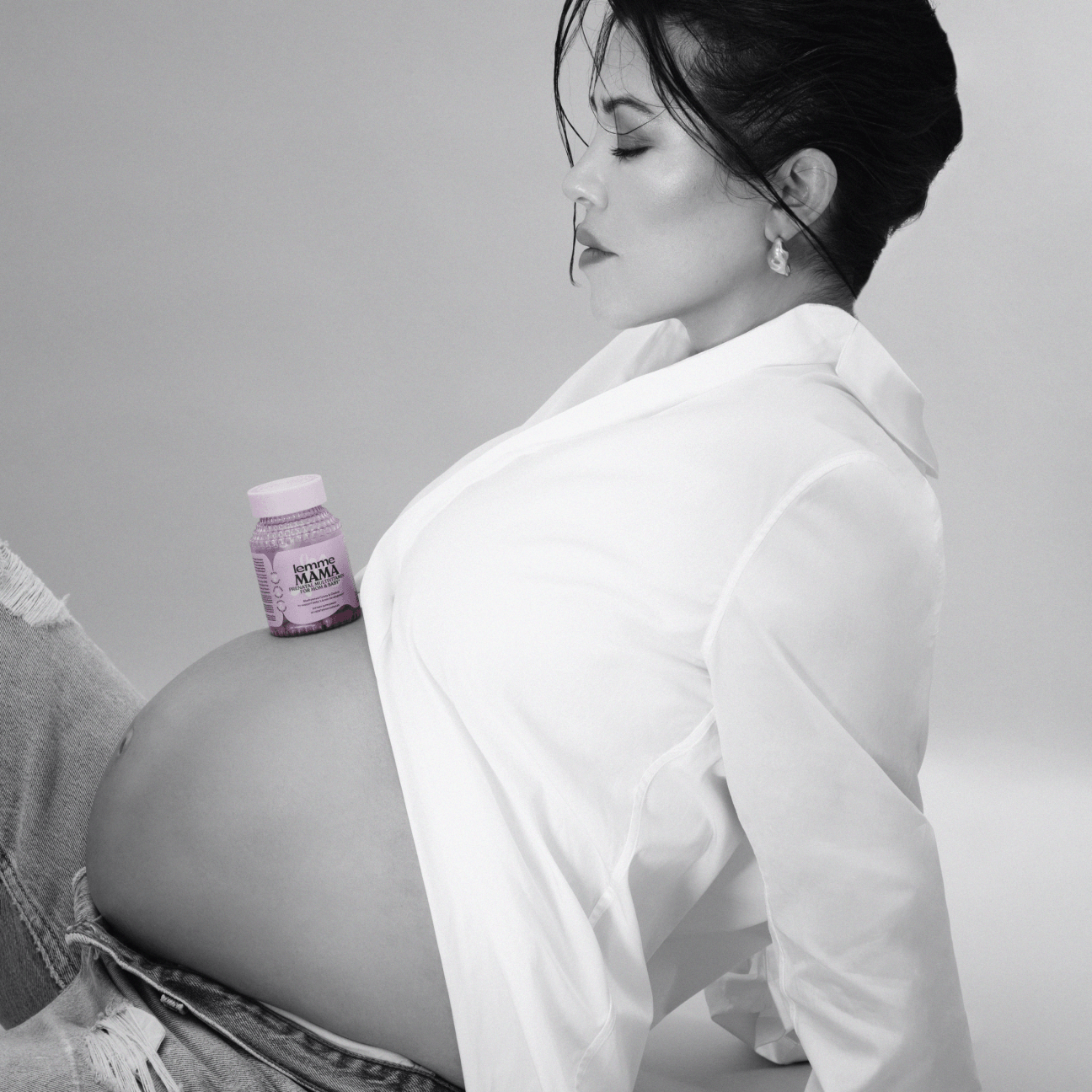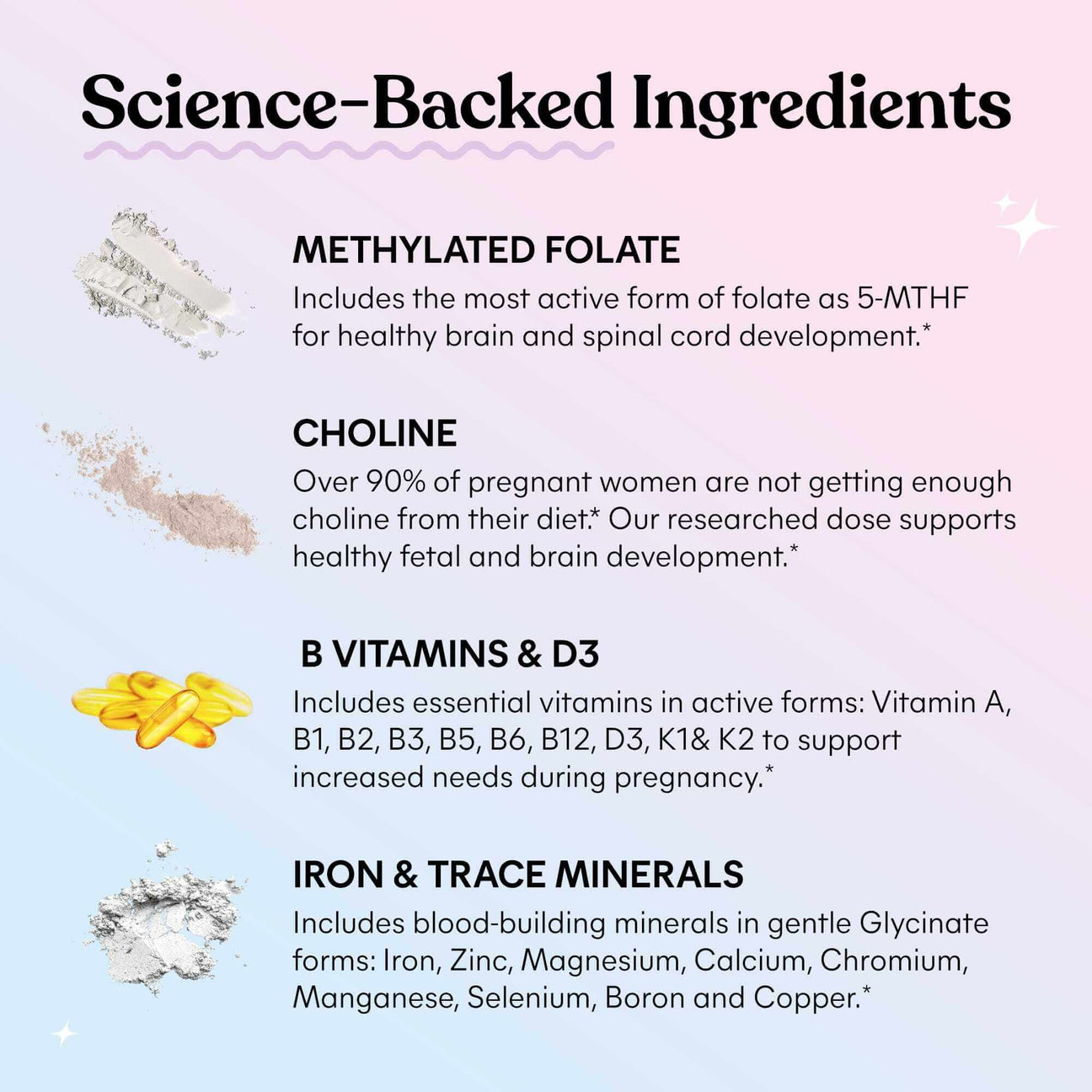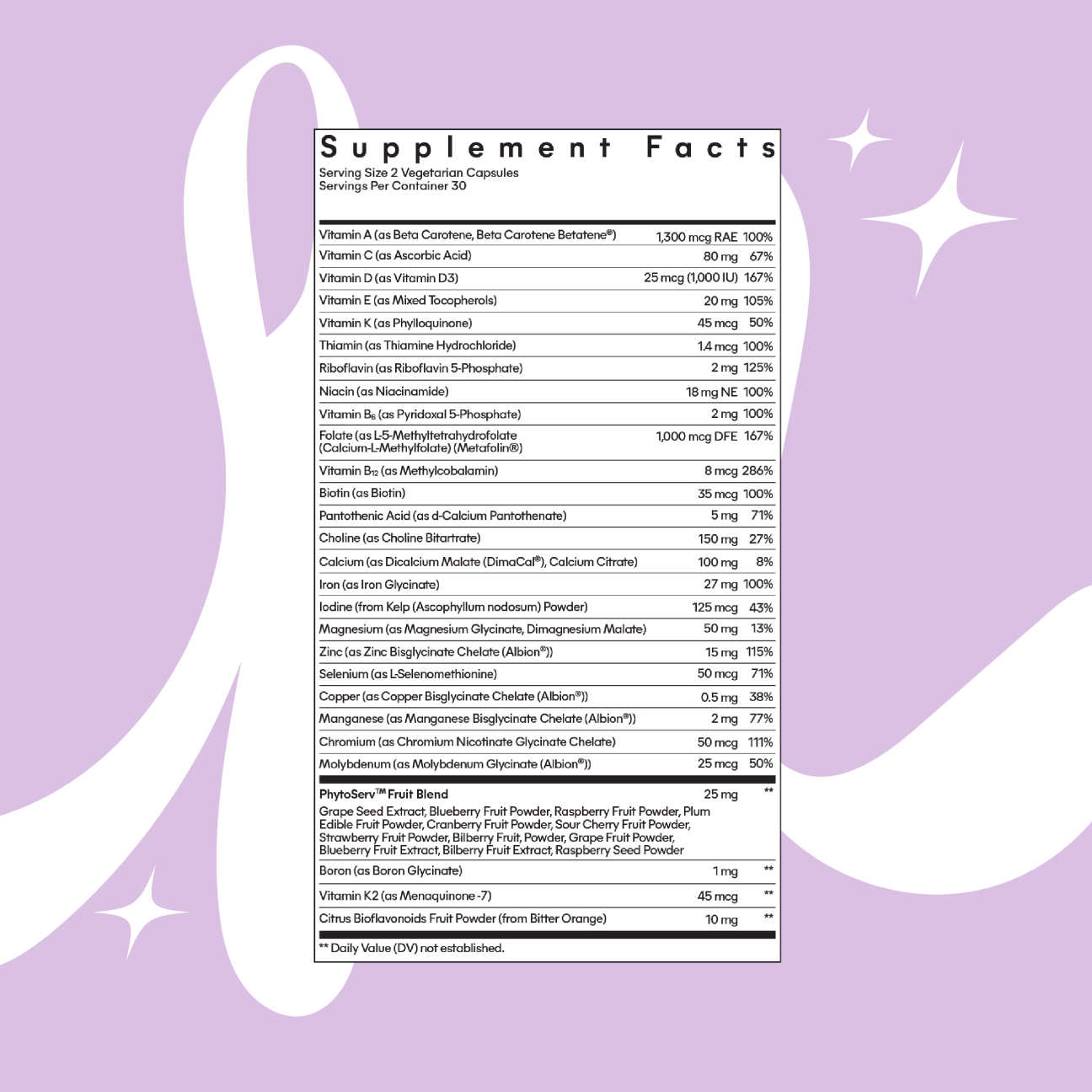 JOIN THE WAITLIST
Enter your email and we will notify you the moment it's back.
Thanks for subscribing
Oops. Something went wrong!
Please try again later.
Formulated with gentle, active and science-backed ingredients:
25+ Key Nutrients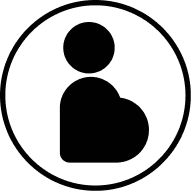 Fertility, Pregnancy & Postpartum Support*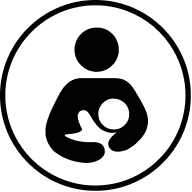 Baby's Brain Development*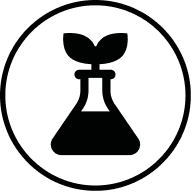 Gentle Formulation*
comprehensive nutrition for mom and baby*
Scientifically formulated with highly researched, biologically active and gentle ingredients to nourish mom and support baby's development from pre-conception to pregnancy to recovery and nursing.* Formulated without the additives and coatings found in other prenatal supplements. Lemme Mama is 3rd party tested for identity, strength and safety.
No Artificial Colors or Flavors
Comprehensive nutrition for pre-conception, pregnancy and postpartum care
Formulated for absorption
Includes Methylfolate (the most active form of Folate) for healthy brain and spinal cord development and Choline, an essential nutrient for babies during pregnancy.*

Blood building: Iron, Folate & Vitamin B12 contribute to red blood cell formation.*

Bone health: Calcium, Magnesium, D3, K2 and Boron help maintain bone health.*

Formulation includes premium and gentle "glycinate" and "methylated" forms of many vitamins and minerals, including a PhytoServ® phytonutrient fruit blend.

Promotes healthy fetal development and supports mom's energy and nutrition with 25 key nutrients for comprehensive wellness & immune support during pregnancy.
Preconception
Formulated to support fertility & healthy conception.* Folate is an essential vitamin for women of reproductive age, and women should ensure adequate folate levels at least 4 weeks before conception. Up to 75% of people in the world may not be able to convert folic acid found in most supplements. Lemme Mama uses the most active form of Folate, Methylated Folate as 5-MTHF, which is highly bioavailable and has better absorption than folic acid.*
Pregnancy
Bioavailable and gentle nutrients for healthy mom, fetal development & birth.*
Postpartum & Lactation
Comprehensive nutrition for recovery & lactation.*
Essenced with mint
A mint-essenced tab in every bottle keeps things fresh; the mint taste and aroma may help support morning sickness too.*
Only 2 capsules daily
Two capsules a day, preferably taken together and with food.
Methylated Folate (as 5-MTHF)
Vital for a healthy pregnancy and early baby development, folate plays a key role in DNA synthesis and cell division. It helps ensure the proper development of your baby's brain and spinal cord, reducing the risk of neural tube defects.* However, up to 75% of people may not be able to convert folic acid, a form of folate commonly found in supplements. That's why our formulation uses Methylfolate as 5-MTHF, the active form of folic acid, which is easy to digest and readily absorbed and utilized by the cells without needing conversion, making it more bioavailable and efficient for all individuals, especially those with absorption issues or genetic mutations that affect folate metabolism.* Folate adequacy may reduce a woman's risk of having a child with neural tube defects.*
Choline
Leading medical authorities on maternal and infant health recognize that Choline plays a critical role during the prenatal period in neural and brain development, and the American Academy of Pediatrics recognizes the importance of Choline as a brain-building nutrient.* However, less than 10% of U.S. pregnant women are meeting the recommended intake of Choline of 450 mg daily. Lemme Mama provides 150 mg of Choline per serving (27% Daily Value), whereas other leading prenatal multivitamin brands only contain 0-55 mg of Choline. Our well-researched dose of Choline is essential for brain development and cognitive growth and can help prevent neural tube defects.* It is crucial to maintain adequate intake of Choline during pregnancy, and continuing to take it while breastfeeding continues to support infant's brain development.*
Iron
During pregnancy, a woman's blood volume increases, and she needs more hemoglobin to support both her and her growing baby's body. Iron is vital for transporting oxygen to the baby and preventing maternal anemia.* Iron also supports the overall development of baby and placental health. The glycinate form of iron is gentler on the stomach compared to other supplement forms and has better absorption, enabling the iron to be utilized more efficiently. Achieving optimal iron support under the high demands of pregnancy also ensures that mom's energy levels are properly supported.*
Calcium
Calcium helps builds strong bones and teeth for baby, while maintaining maternal bone health during pregnancy and breastfeeding.*
Magnesium
An essential mineral that plays a key role in over 300 cellular processes in your body, from muscle and nerve function to blood glucose control.* Studies have shown that many people may not consume an optimum amount of magnesium.* Magnesium can help with muscle function and prevent cramps, alleviate digestive discomforts and regulate blood sugar levels, keeping mom comfortable during pregnancy throughout each trimester. Our Glycinate and Malate forms of magnesium work together to ensure enhanced absorption of magnesium and may provide additional support for nervous system health.*
Iodine
Our iodine is naturally food-derived from Sea Kelp and supports thyroid function, baby's brain development and may help to prevent pregnancy complications.* Iodine also contributes to normal energy-yielding metabolism.*
Vitamin A
Vitamin A is essential for baby's vision, immune system health and organ development.* We proudly source our Vitamin A from a natural plant-derived beta-carotene and full spectrum mixed carotenoids.
Vitamin B12 (Methylated)
Vitamin B12 supports fetal neural tube development, red blood cell formation and helps maintain a healthy nervous system. B12 also supports energy production for pregnant moms.* Methylated B12 is readily absorbed and utilized by cells, without needing conversion, making it more bioavailable and efficient for all individuals, especially those with absorption issues or genetic mutations that affect B12 metabolism.* Methylated B12 is the biologically active form of B12, as compared to the synthetic cyanocobalamin form commonly found in other prenatal vitamin brands.
Vitamin C
Key to enhancing iron absorption, Vitamin C also promotes healthy immune system function and supports tissue repair.* Vitamin C also promotes collagen production to maintain skin elasticity, which may lessen stretch marks during pregnancy, while also acting as a powerful antioxidant to protect your skin from free radicals.*
Vitamin D3
Vitamin D promotes healthy bones, nervous system health and immune system function for both mom and baby.*
Vitamins K1 and K2
Vitamins K1 and K2 help support proper blood clotting, immune system support, fetal development, as well as mother's cardiovascular health and bone health. Additionally, Vitamins K1 & K2 support the development of the baby's skeletal system.*
Fruit Blend
Our PhytoServ® phytonutrient blend contains Grape, Blueberry, Bilberry, Strawberry, Raspberry, Cherry and Cranberry extracts for their rich antioxidant and polyphenol properties.*
Essential & Trace Minerals
Scientifically formulated with both macro and trace minerals for whole body support.* Minerals, included in their absorbable and gentle glycinate forms, also include: Zinc, Chromium, Manganese, Molybdenum, Selenium, Boron, Iron and Copper.
Additional Vitamins
Our prenatal multivitamin formulation includes: Vitamin A (as Beta Carotene), Vitamin C, Vitamin D3, Vitamin E (as Mixed Tocopherols), Vitamin K, Thiamin, Riboflavin (as active Riboflavin 5-Phosphate), Niacin, Vitamin B6 (as active P5P), Folate (as active Methyl Folate), B12 (as active Methylcobalamin), Biotin, Pantothenic Acid and Vitamin K2 (as active MK-7).
what we leave

out
Because not all vitamins are created equal
High Fructose Corn Syrup

gelatin

Silicon Dioxide

gluten & GMO

s
artificial sweeteners

synthetic colors

dairy

FD&C dyes
answers to all your questions
What key nutrients are in Lemme Mama?

Our formulation includes over 25 key vitamins, minerals and phytonutrients. A few of our notable ingredients include: Methylated Folate (the most active form of Folate), Choline, Iron Glycinate, Iodine (from Sea Kelp), Magnesium, Calcium, Methylated B12, Vitamins A, C & E, Vitamin D3, Zinc, Copper, Chromium, Boron, Selenium, Vitamin K and K2, Fruit Phytonutrient Blend and Citrus Bioflavanoids.
Is your formulation gentle for pregnant women?

Our formulation was scientifically developed with absorbable "glycinate" forms of our key vitamins and minerals that are believed to be gentler on the stomach. Examples include our use of Iron Glycinate, Zinc Glycinate, Copper Glycinate, Manganese Glycinate, Boron Glycinate, Molybdenum Glycinate among others.
What do these capsules taste like?

Lemme Mama capsules are mint essenced and should be swallowed whole.
What form of Folate do you use?

Our medical team opted to use the most active form of Folate, Methylated Folate. Methyl Folate supports baby's healthy brain and spinal cord development.* Finding a prenatal with folate is really important during pregnancy. In addition to supporting neural tube development for babies, it's essential for mothers too. Folate may support DNA methylation (a process related to gene expression) and supports red blood cell formation. Folate is an important nutrient to be included in its most active form in a prenatal multivitamin.*
Do the capsules contain DHA?

When developing Lemme Mama, we prioritized providing all of the essential prenatal nutrients at their peak levels without compromises. Trying to fit DHA in the same capsule would have compromised the completeness of our prenatal formula and forced us to offer DHA at a suboptimal dose. That's why we recommend pairing our Lemme Mama prenatal with a dedicated Prenatal DHA supplement to ensure you get all the essential nutrients and Omega-3s at their most optimal levels to support your healthiest pregnancy!
Are these capsules vegan or vegetarian?

Lemme Mama is vegetarian but not vegan. Our product uses a vegetarian form of Vitamin D3, which our medical team believes is more absorbable than the vegan form.
Are these capsules gluten-free?

Yes, Lemme Mama is gluten-free.
Do you use artificial flavors/sweeteners or synthetic colors?

Lemme never formulates with corn syrup, artificial flavors/sweeteners or synthetic colors.
ohmygoshwagandha
ohmygoshwagandha
ohmygoshwagandha
ohmygoshwagandha
ohmygoshwagandha
ohmygoshwagandha
ohmygoshwagandha
ohmygoshwagandha
ohmygoshwagandha
Total 5 star reviews: 69
Total 4 star reviews: 1
Total 3 star reviews: 2
Total 2 star reviews: 0
Total 1 star reviews: 0
Kimberly R.

Verified Buyer

How many times have you purchased?

1

Top Wellness Concerns

Energy,

Stress,

Women's Health

LOVE LOVE LOVE THIS!!

Absolutely love this product. I have not found a prenatal vitamin that even comes close to how good and beneficial this one is. It's easy on my body to take, does not make me sick or nauseous and has ALL the vitamins I need for myself and my baby. Im so happy with my purchase, and experience and I will not go back to any other prenatal vitamin ever again. AND I love that it's not just a prenatal supplement either, it's a preconception vitamin, as well as a postpartum supplement! So I can keep using it even after delivery, to keep my body healthy and happy. Highly recommend it to all mamas, all women trying to conceive and all postpartum mamas too!!

How many times have you purchased?

1

Top Wellness Concerns

Women's Health,

Beauty

Amazing!

Obsessed with how they smell , they are minty so they dont gross me out when i open bottle! Been feeling amamazing and happy i bought them

How many times have you purchased?

Subscription Customer

Top Wellness Concerns

Digestion,

Stress,

Women's Health,

Metabolism,

Immunity

Mama

Iam so I impressed by this. Im just happy I only have this one to use through the motherhood journey

How many times have you purchased?

1

Top Wellness Concerns

Mood,

Women's Health,

Stress

Love it

So many more good things in this vitamin than most prenatals!!! There is no comparison for me at the moment. As soon as I recieved my lemme mama's I put the cvs prenatals in the closet!

How many times have you purchased?

3+

Top Wellness Concerns

Women's Health,

Beauty,

Focus,

Digestion

Lemme Mama

I just want to say that this is the best prenatal vitamin I have used. I noticed a decrease in my facial acne as well as my energy levels. Lemme has truly changed the game for health and wellness ! I will continue to buy more Lemme vitamins as they have proven to be effective for me!
Reviews Loaded
Reviews Added