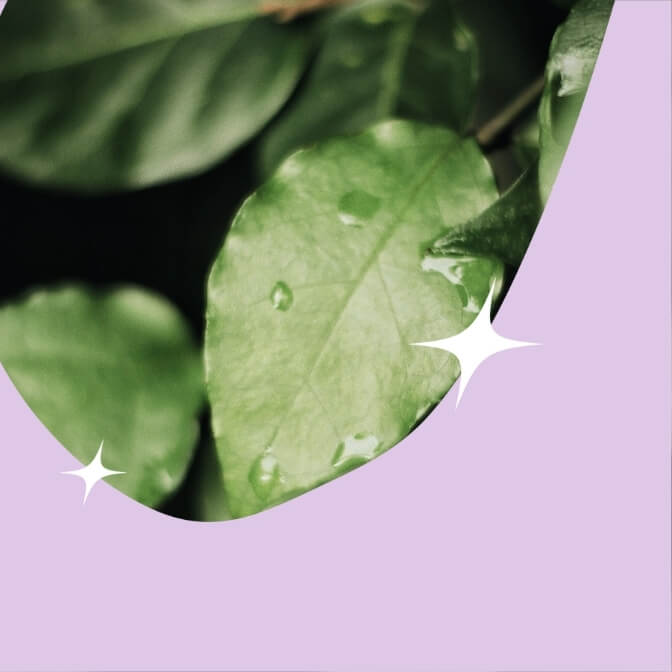 If you're having trouble swallowing oversized capsules or drinking chalky powder shakes, gummy vitamins are a delicious alternative.
But, for some brands, one look at the ingredients can be disheartening. After all, corn syrup, artificial sweeteners, and synthetic colors aren't anyone's idea of wellness. That's why choosing the right gummy vitamin is important.
For gummies that not only taste like an indulgent treat but also are backed by science and have clear health benefits, keep reading this guide to know exactly what you should look for.
What Are Gummy Vitamins?
Gummy vitamins are, quite simply, your daily vitamins in a delicious gummy form.
If you're passionate about your health and wellness, you may have gone through your fair share of supplements. And maybe, through it all, you couldn't understand why they couldn't taste better and be more enjoyable.
With Lemme, gummy vitamins aren't only a superb way to boost your well-being — they're delicious, too, so they can serve as an indulgent act of self-care.
Do Gummy Vitamins Work?
Gummy vitamins are just like your regular vitamins but in a tastier format. If taken as directed, they can help you meet your wellness goals.
But gummy vitamins may even be better than the conventional options.
If you have a hard time remembering to take your daily capsules or tablets, a colorful, tasty gummy vitamin may be easier to stay consistent with.
When your vitamins come in a sweet, chewable gummy, you just might be more likely to take them — and you might even look forward to them.
When it comes to consistency, gummy vitamins not only work, but they work well.
Why Does Quality Matter?
Of course, not all gummy vitamins are made the same. Most are full of artificial sweeteners, synthetic colors, and other artificial ingredients. Even more, some gummy vitamins use gelatin to achieve that jelly-like consistency — a big no for vegans.
That's why Lemme set out to make gummy vitamins that are actually high-quality.
Here's what makes Lemme different:
Organic sweeteners: So many companies pump their products with high-fructose corn syrup, which some scientists think should be outright banned from food. That's why Lemme uses tapioca syrup and organic cane sugar — never artificial sweeteners or sugar alcohols.
Fruit-based pectin: When you consider how many people are making the switch to a vegan lifestyle, it makes little sense why some companies use gelatin in their products. Lemme is inclusive of everyone and uses fruit-based pectin to give their vitamins their chewy texture.
No gluten: Gluten is a wheat protein that may cause sensitivity, from digestive to skin issues. That's why Lemme is committed to formulating gluten-free products.
No synthetic colors: Did you know that food coloring can be made from the same ingredients as your makeup? Instead, Lemme uses natural plant-based ingredients to make their gummies look so inviting.
Why Should I Take Gummy Vitamins?
It's super important to get your fruits and veggies. But this won't always give you the vitamins, minerals, and other nutrients you need — and want — in your life.
So, pretty much anyone can benefit from getting a little nutrient boost in the form of gummy vitamins.
But if you already supplement with tablets, capsules, or powders, then gummy vitamins can upgrade your routine.
Here's how:
Convenience
We're all about staying healthy on the go, but we don't want to carry around bulky supplements all day. Lemme's gummies come in convenient packaging so you can grab a gummy and pop one into your mouth — no water, blender, or shaker required.
Flavor
Lemme's gummies come in mouth-watering flavors that you'll look forward to every morning, with natural flavors like Matcha, Strawberry, and Mixed Berry.
What Ingredients Should I Look for in Gummy Vitamins?
In the world of vitamins, minerals, and other superfoods, things might get overwhelming. After all, there's just so much to choose from.
Well, Lemme has your back.
Lemme sources trusted ingredients with great benefits. Here's what Lemme uses in their gummies:
Vitamin B12
Vitamin B12 is an essential nutrient that we absolutely must get from outside sources. It's crucial for converting food into energy and aiding in energy metabolism. That's why when you're vitamin B12 deficient, you may feel it in the form of fatigue.
Since vitamin B12 is mostly found in animal products, it's important for vegans and vegetarians to supplement with it. But essentially, anyone who's not getting enough of this vitamin can benefit.
Ashwagandha
If you de-stress with a glass of wine, it turns out there's something much better!
Ashwagandha is an anti-stress superfood that's been used in Ayurvedic healing traditions for thousands of years. As an adaptogen, it adapts itself to your body to make changes where needed. So, if your stress levels are a little over the edge, ashwagandha can help support healthy cortisol levels and a proper stress response.
Matcha
A super concentrated form of whole-leaf green tea that gets its stunning hue from its rich chlorophyll content. Chlorophyll is what enables plants to generate energy from sunlight. Matcha is known for its antioxidant properties and long list of nourishing nutrients.
And it tastes great, too.
Lion's Mane
Lion's mane is a true superstar in the fantastic world of mushrooms. It's been used for thousands of years for its incredible wellness benefits and can help give you what you need to conquer the day.
What Can Gummy Vitamins Do for the Body?
So, what can gummy vitamins do for you besides getting you extra nutrients?
Well, Lemme can help you with some of the following:
Promote Relaxation
Lemme Chill gummies are made with clinically-studied KSM-66 ashwagandha to get you some much-needed calm. This super adaptogen is known to support healthy cortisol levels, help your body deal with stress, and even reduce stress-related food cravings. So pop a gummy and chill.
Support Focus and Cognitive Function
Lemme Focus gummies are made with a clinically-studied and patented form of citicoline, shown to support focus, attention and concentration. They also contain organic lion's mane, organic MCT oil and Vitamin B12, which always make for a smart choice.
Support Energy
Support energy production on a cellular level with Vitamin B12 (but in a poppable gummy). Lemme Matcha gummies also contain organic matcha and antioxidant CoQ10 — so you feel your best from work to play.
The Bottom Line
When you manage to find sweet-tasting gummies, one look at the ingredient label might leave you wondering whether they're really the best choice.
If you've tried everything to live your healthiest life but can't seem to stick to your supplement routine, you're not alone.
Lemme's gummies are made with clinically-studied ingredients to help you reach your wellness goals. And unlike many other gummy brands, Lemme never uses high-fructose corn syrup, synthetic colors, sugar alcohols, artificial sweeteners, animal-derived gelatin, or gluten.
So, for the first time, nutrition can be delicious, indulgent, and good for you.
Sources:
The Effects of High Fructose Syrup: Journal of the American College of Nutrition | Tandonline
The potential toxicity of artificial sweeteners | PubMed